Welcome to the Spring Newsletter for the Norfolk Autism Partnership
As we come to the end of the first quarter of the year we have lots to tell you from Autism Awareness Week to a new adult social group that we have been involved with alongside The Shoebox Community Hub and ASD Helping Hands.
Looking forward we are also planning on the future of the Norfolk Autism Partnership and with funding from Norfolk County Council and the NHS (National Health Service), we are excited to announce that we will be looking at organisations to take on the leadership of the partnership and propel it to new levels to ensure that everyone with Norfolk with Autism is supported and having an input into the services and support provided.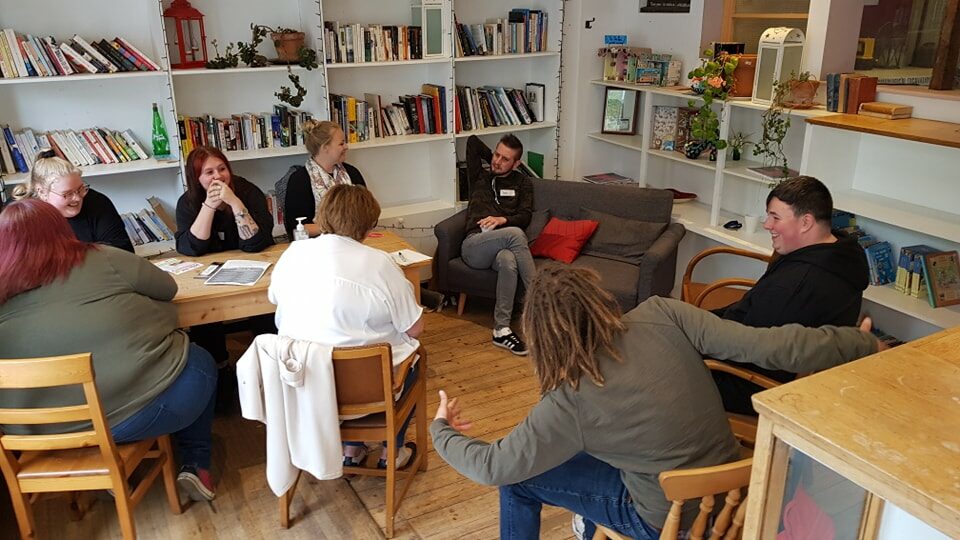 New Adult Social Group launched in Norwich
On the 28th of April and in conjunction with the ASD Helping Hands and the Shoebox Community Hub we piloted our first Social Group for Adults with Autism.
With a great turnout of around 15 people, we were extremely pleased to see this was so successful and that everyone had a great time with some fantastic feedback.
We are now in the process of looking through the feedback and planning more regular events in the future.
To find out when the next groups are be sure to join our mailing list by clicking here.
Supporting Autistic Football Fans
Last month we were invited to Carrow Road to rasie awareness of the Norfolk Autism Partnership to the fans of Norwich City football club.
Joined with Norfolk SENDIASS, Autism Service Norfolk and ASD Helping Hands we were able to talk with fans about Autism and the Norfolk Autism Partnership. We are also in talks with the Carrow road about making their games even more accessible for Autistic people of all ages!
It's great to see such a large orginisation taking active action in making things more comfortable for Autistic people in Norfolk!


Autism Awareness week gives us the chance to really focus on those with Autism in our communities, on the strengths and challenges they have and on how we can support them regardless of their age or difficulties.
This year the Norfolk Autism Partnership hosted an online platform full of resources, videos and events across Norfolk as well as two coffee mornings one in Norwich and the other in Dereham alongside ASD Helping Hands.
We also encourange our libary champions across Norfolk to host their own events, prioviding them with guides and resources on how to do this.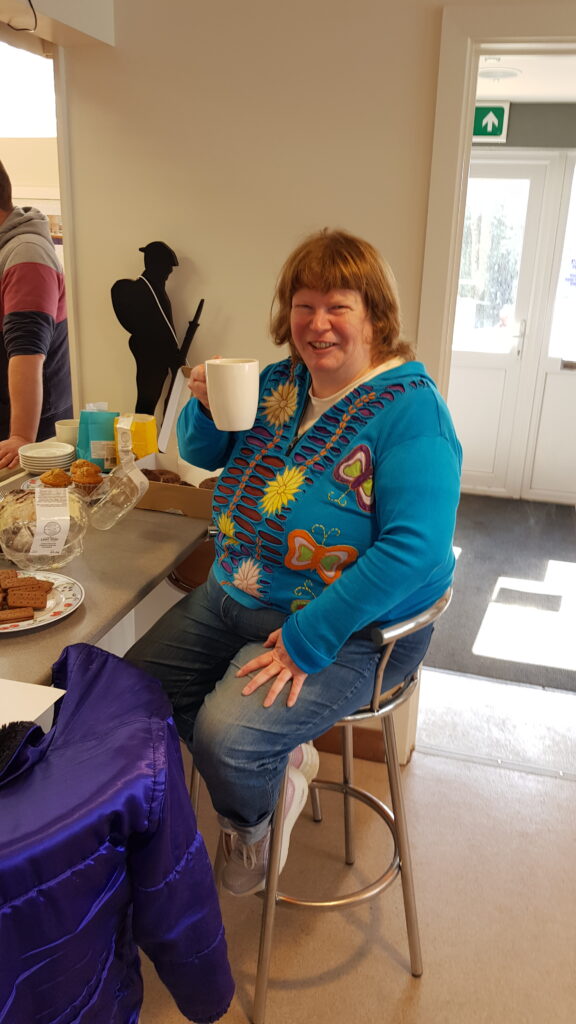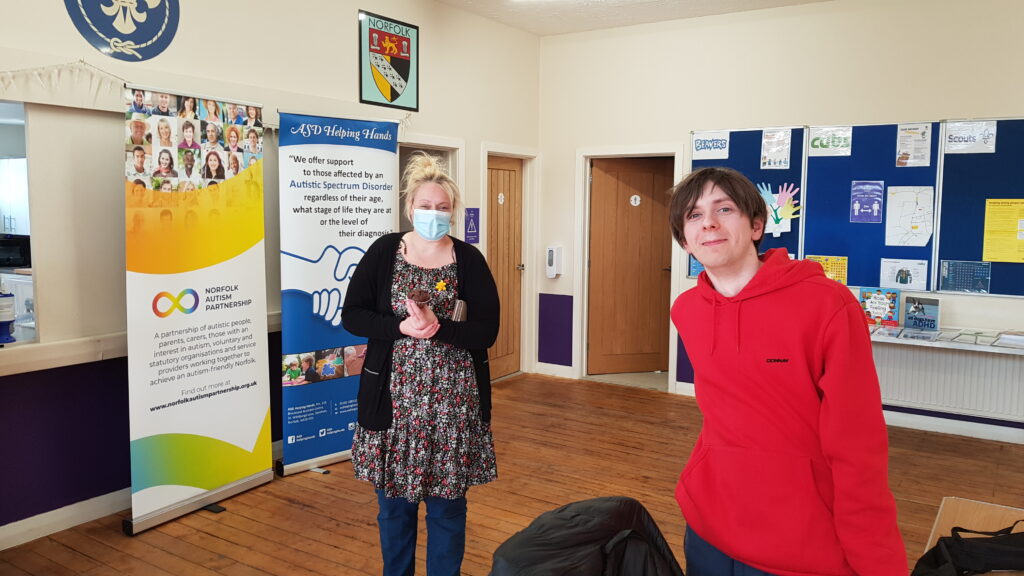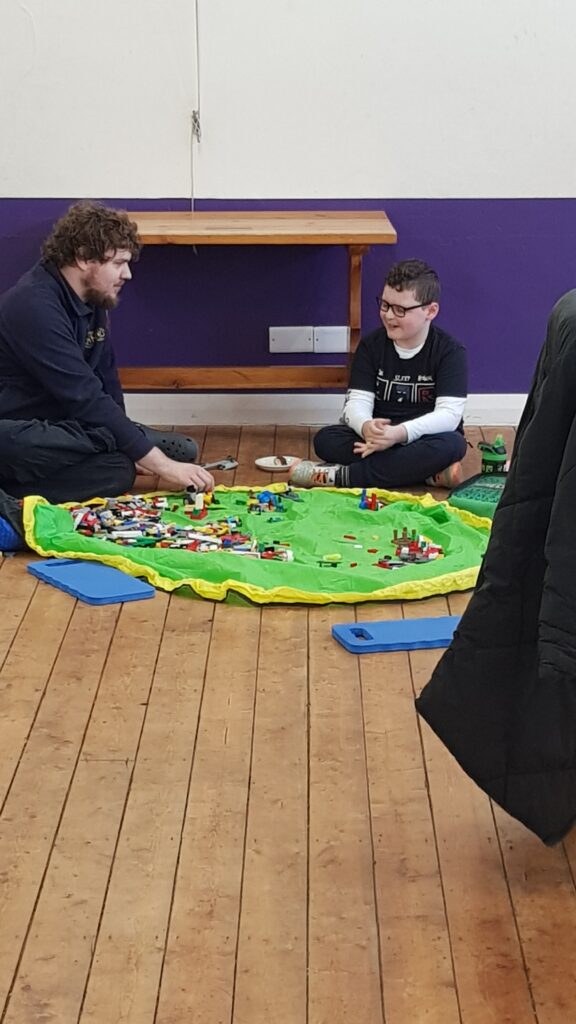 A study suggests early self-awareness of autism leads to a better quality of life
People who learn they are autistic when they are younger may have a heightened quality of life and sense of well-being in adulthood.
A study carried out by a team of autistic, non-autistic students and academic researchers suggests that students who find out earlier that they are Autistic are happier in life than those who receive a diagnosis at a later stage in life.
Read the full article here
Norfolk Autism Forum: Housing
The next Autism Norfolk Forum will focus on housing and accommodation for Autistic Children and Adults.
Join us to hear an update about the work of the Partnership board, Guest Speakers and share with us your views and concerns about housing for Autistic people in Norfolk.
For more information please click here
To register for the event please click here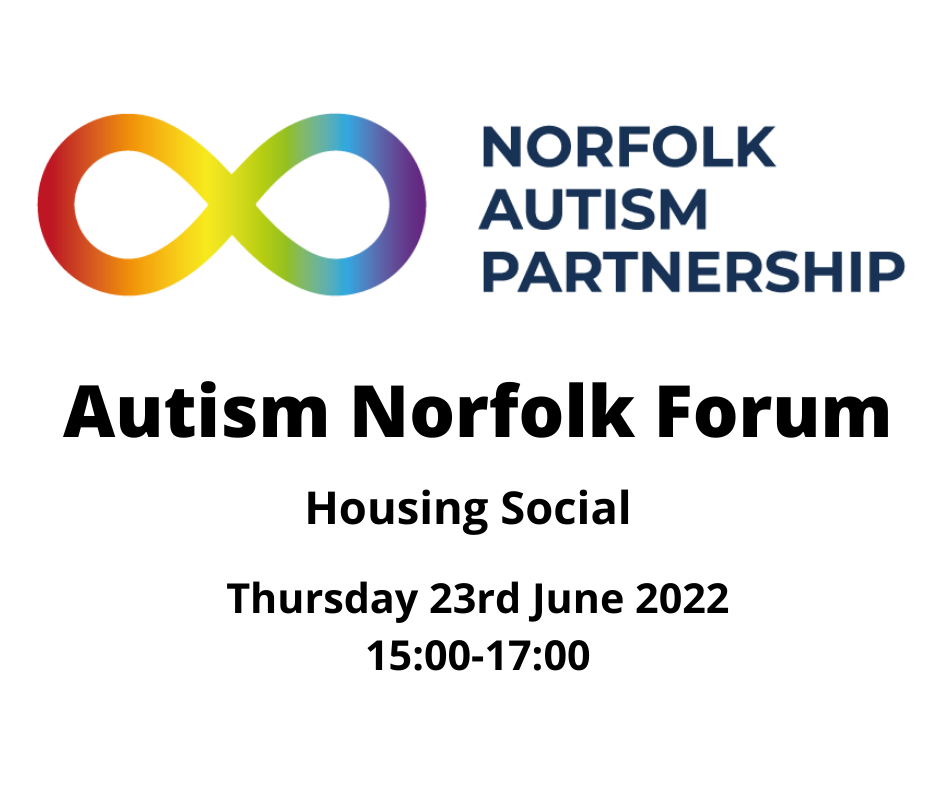 The future of the Norfolk Autism Partnership
In February members of the Norfolk Autism Partnership and Learning Disabilities Partnership met to discuss the future of both partnerships, and with generous funding from both Norfolk County Council and the NHS, we are now looking for an organisation or organisations to take on the management and running of both partnerships.
It is hoped that with truly independent partnerships we will be able to expand our activities and be able to effectively influence the support and services available to those with Autism and Learning Disabilities across Norfolk based on what those with lived experience tell us about what is working well and what isn't.
Both Partnerships are a key mechanism to ensure that the user's voice is at the heart of decision making, feeding into strategies, commissioning and operations. The Partnerships consist of key stakeholders including experts-by-lived-experience, parent/carers, commissioners from NCC and the CCG, the third sector and others.
Further information is detailed in the service specification.
If you are interested in applying for this tender - please first register on the Council's e tendering site at https://in-tendhost.co.uk/norfolkcc/aspx/Home
Please click on this link to go to the website https://in-tendhost.co.uk/norfolkcc to view the tender documentation.

The NHS Big Conversation for Improvement is taking place on Wednesday 11th and Thursday 12th May 2022. It is a fully virtual (online) space and is open to everyone specially people with lived experience, where you have personal experience of living with or caring for someone with a health condition and people with learnt experience, where you have acquired insights and experience through education and your role. There is no cost to join. You simply need to register in advance.
The Big Conversation will bring people together for a range of interactive discussions, workshops and presentations, giving a space for people to talk through the challenges of the Covid-19 pandemic, explore continuous improvement opportunities and share fresh insights and ideas on how to promote the improvement of health and care for the benefit of people using health and care services and for those working in and providing the services.
For more information and to register please click here
Sign up to our membership to get our newsletter straight to your email inbox.